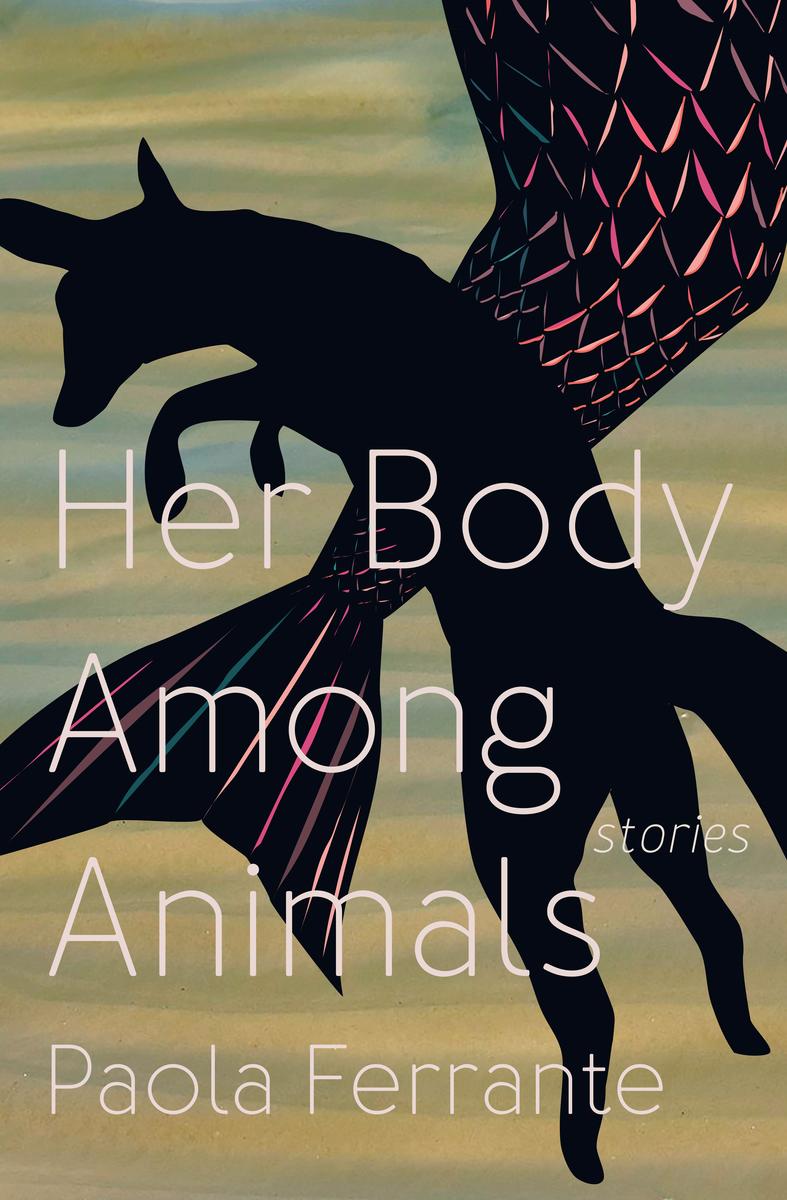 This October we're excited to be reading Her Body Among Animals by Paola Ferrante. In this genre-bending debut collection merging horror, fairy tales, pop culture, and sci-fi, women challenge the boundaries placed on their bodies while living in a world "among animals," where violence is intertwined with bizarre ecological disruptions.
A sentient sex robot goes against her programming; a grad student living with depression is weighed down by an ever-present albatross; an unhappy wife turns into a spider; a boy with a dark secret is haunted by dolls; a couple bound for a colony on Mars take a road trip through Texas; a girl fights to save her sister from growing a mermaid tail like their absent mother.
Magical yet human, haunted and haunting, these stories act as a surreal documentation of the mistakes in systems of the past that remain very much in the present. Ferrante investigates toxic masculinity and the devastation it enacts upon women and our planet, delving into the universal undercurrent of ecological anxiety in the face of such toxicity, and the personal experience of being a new mother concerned about the future her child will face.
Through these confrontations of the complexity of living in a woman's body, Her Body Among Animals moves us from hopelessness to a future of resilience and possibility.